We love Australia: Our dust controllers and firefighting turbine were last week at trade shows in Sydney and Melbourne
Last week was all about Down Under: both our Dust and Fire divisions have exhibited their products with their respective partners at Australian trade fairs.
Fire: AFAC in Melbourne
Together with our partner Ski Industries we presented the firefighting turbine FT10e at the Fire & Emergency Management Conference (AFAC) in Melbourne.
The fair has attracted many visitors from all over Australia and aroused great interest in the technology of our turbine.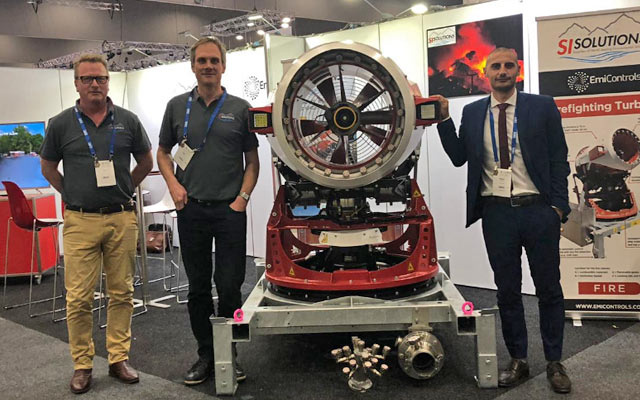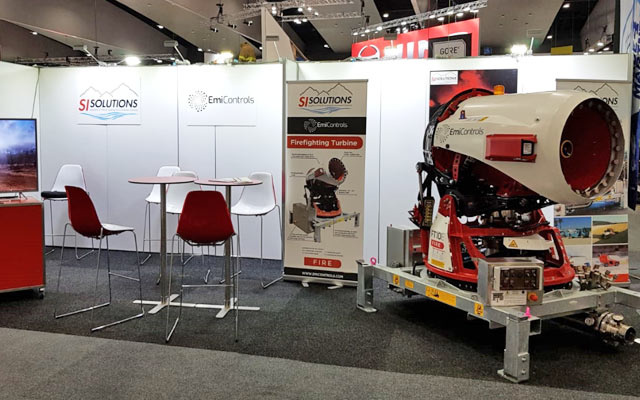 Dust: AIMEX in Sydney
Further east in Sydney, some 900 km away, we presented our dust controller together with our partner Tecpro at the Asia-Pacific's International Mining Exhibition (AIMEX). The new V12s - the world's quietest dust controller - as well as the V22 have thrilled the visitors from Asia and Australia.
Funfact: the V12s is the first model to leave production. After two months cruise, she has arrived in her new home.