The EU has set itself the goal of being climate-neutral by 2050. To achieve this, emissions such as coarse and fine dust in particular must be reduced. In order to offer companies effective solutions for dust suppression, the Kiesel group and the dust expert EmiControls are now working together.
The partnership between Kiesel GmbH and EmiControls GmbH means that processes can be designed to be as emission-neutral as possible: Kiesel supplies all-electric construction machinery and EmiControls offers dust suppression solutions with water mist. EmiControls is a long-standing expert in the field of dust abatement and has been helping customers throughout Europe to reduce dust emissions for more than 10 years.
"Together we can benefit greatly from each other. EmiControls brings the know-how around dust management to our partnership and we complement it with our Zero Emission product range and a nationwide service structure in Germany. This enables us to offer our customers the best advice and sustainable solutions," says Toni Kiesel, Managing Partner Kiesel.
The first step for the joint cooperation is the opening of the new EmiControls site in Coreum.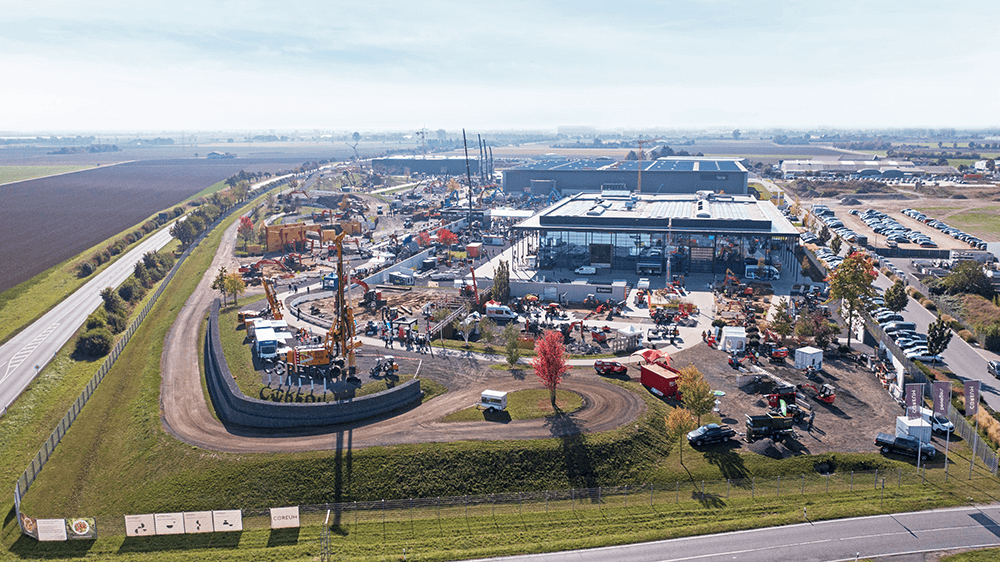 In picture: bird eye view of the event centrum Coreum
Key to the Future: efficient Dust Suppression
The topic of dust management has gained enormous importance in recent years - on the one hand due to stricter requirements imposed by the authorities and on the other hand due to increasing environmental awareness.
Johannes Fontana, Managing Director of the new EmiControls branch, explains: "Through competent consulting, plant planning and implementation of dust control systems, we not only combat the dust itself, but also offer our customers decisive added value: safe working conditions for employees, cost and time savings thanks to automated solutions, and image enhancement through the implementation of sustainable measures".
Bauma 2022: first joint trade show appearence
The first joint appearance takes curently place at the Bauma trade fair in Munich: there, EmiControls will show parts of its product range at the Kiesel stand (outdoor area North, FN.717).
The various mobile and stationary solutions for dust precipitation can also be experienced live throughout the year at Coreum. This is also the location of the new EmiControls branch.