The health and safety of our employees are very important to us and the entire TechnoAlpin Group. All those who are able to work from home do so already since last week. In order to provide the best possible protection against the coronavirus for our staff working in the production, we have now disinfected the entire production hall, workshops and also the storage rooms. The disinfectant (virucidal/bactericidal) was applied using our V12so high-pressure machine.
The primary aim of the disinfection measure was to clean the work surfaces from bacteria, viruses and fungus. The water mist principle also applies here: by atomizing the disinfectant into many tiny droplets, a fine mist is formed. This fine mist covers all surfaces and reaches even very hidden corners due to its low sedimentation speed. The amount of liquid is so small that its use in indoors areas is no problem.
The V12so runs at two speeds, which enabled us to adjust the range of the fog (either 30 or 50 meters) to the size of the area. It has already been successfully used to combat bacteria in a recycling plant in Poland.
The cleaning of the production facility will now take place at a regular basis.
If you would like to disinfect your halls, storage rooms or outdoor areas, please contact us. If possible, we will help further.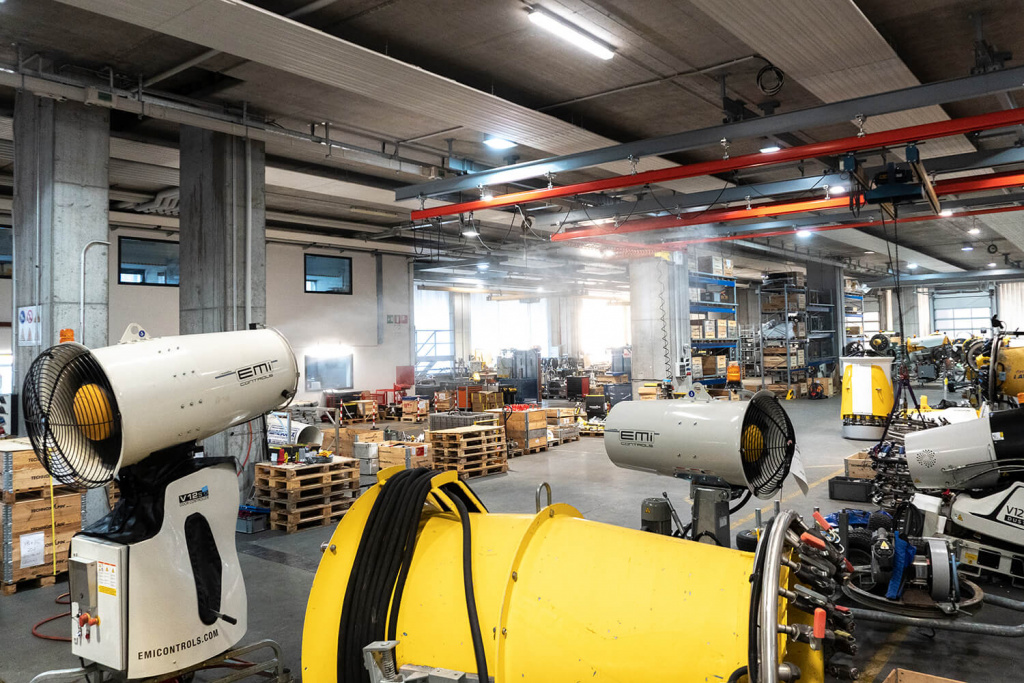 COVID-19: The disinfection measures in the inspection workshop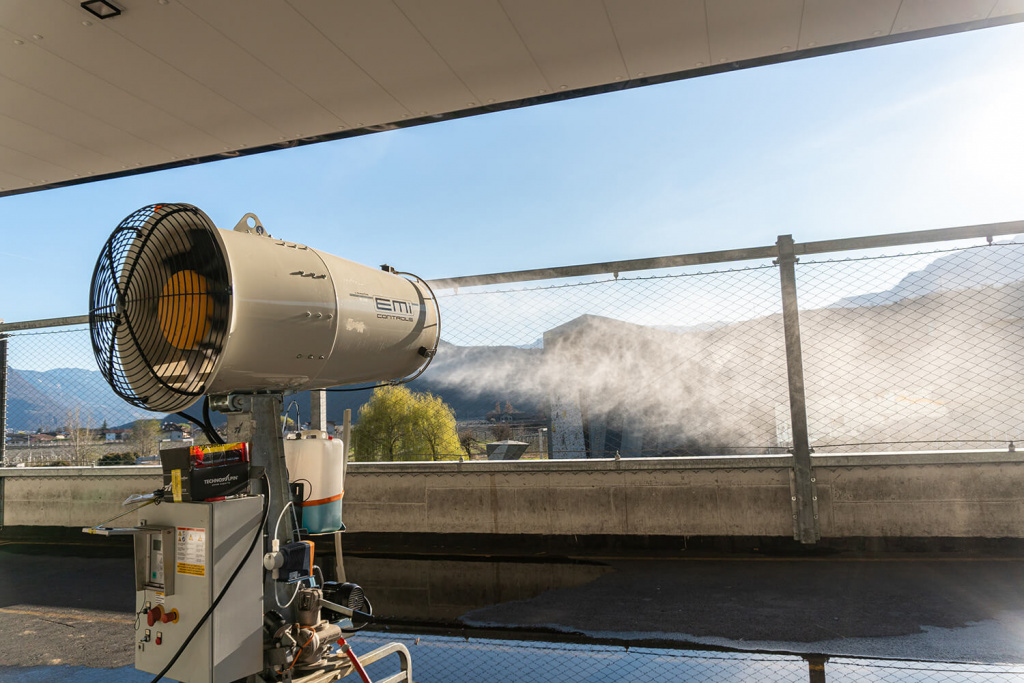 The V12so is equipped with a 30-litre tank for additives.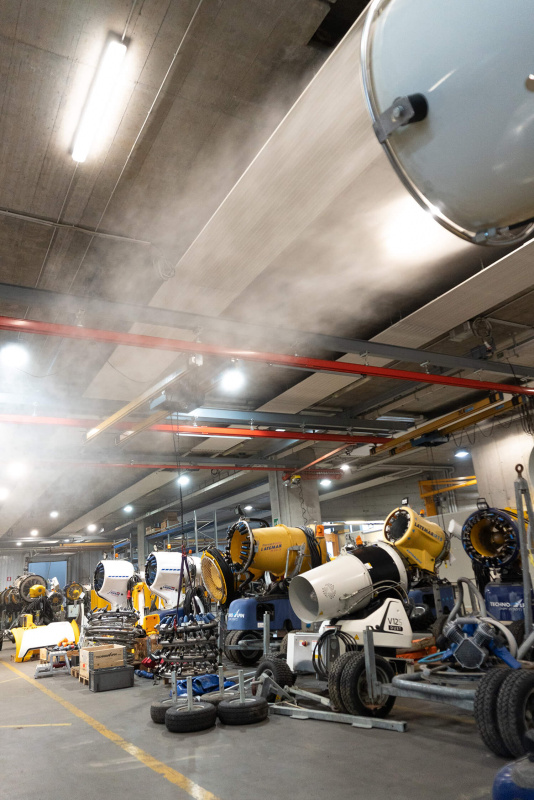 The fine mist from covers all machines and work surfaces and reaches even hidden corners.