Every year we have the pleasure to present the EmiControls Dealer Award to one of our partners in the field of "dust suppression". This year, the award goes to our long-time partner Fungibles Condal in Spain! Congratulations!
Finally, we can introduce you to our dealer of the year 2020/21: it is the company Fungibles Condal from Barcelona. We have been working with Alejandro and his team since 2011 and have been able to realize many interesting projects in the field of dust suppression together over the last 10 years. The family run business Fungibles Condal is not only active in Spain but also represents our solutions in Portugal as well as in Central and South America.
How it all began
The partnership began in 2010 at the trade show Bauma in Munich: at a first meeting, Alejandro (Managing Director of Fungibles) was able to personally convince himself of EmiControls and our dust control solutions. In 2011, the first dust controller was installed in the port of Almeria (Spain). Many other interesting projects followed in coal ports, mines, and cement plants. Even at the MotoGP, an EmiControls dust controller provided refreshment for the spectator's thanks to Fungibles Condal.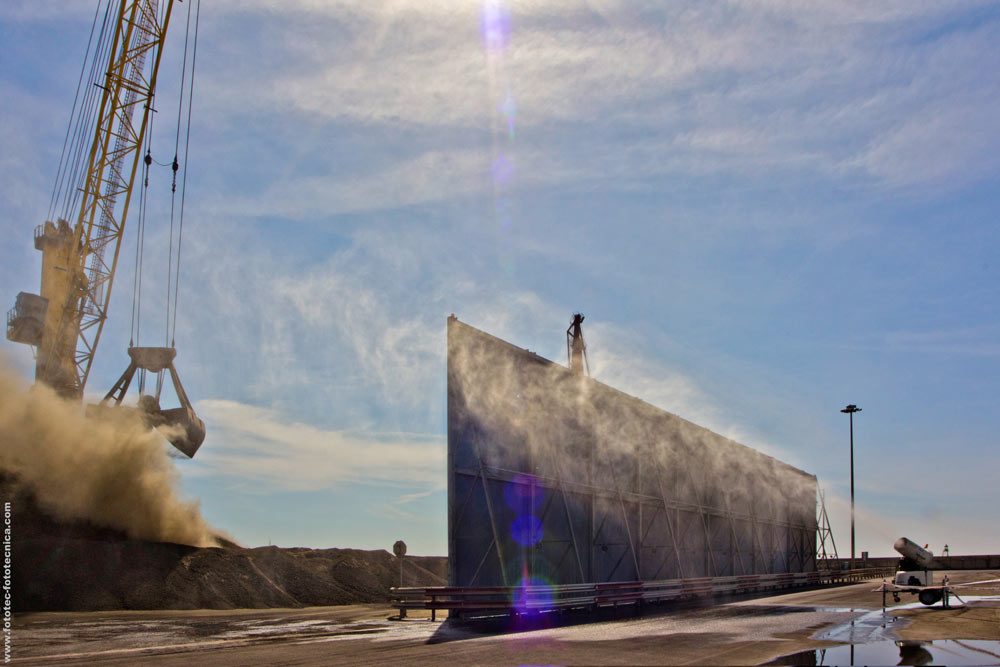 Photo: a DCT40 at the port of Almeria in 2011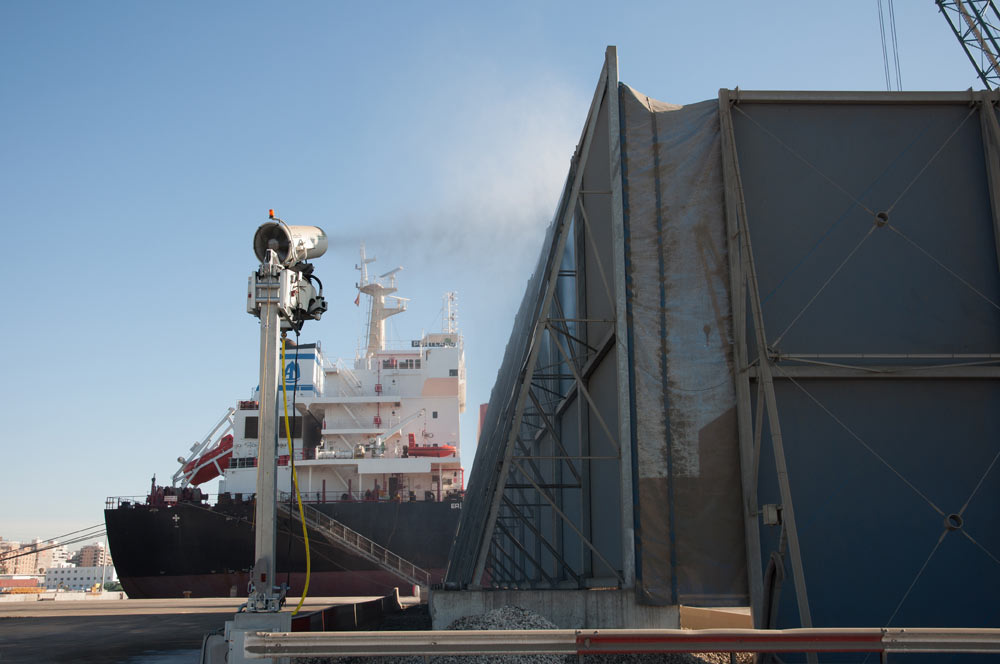 Photo: a DCT40 on lift at the port of Almeria
Partner of the Year 2020/21
Of course, we want to share with you as well why Fungibles has become our partner of the year: despite the difficult circumstances (due to Covid), Fungibles has managed to land exciting projects not only in Spain but also overseas. Even with strict travel restrictions in place, Alejandro and his team have sold and installed mobile and stationary dust abatement solutions in Cuba as well as in Peru. Find more information about the project in Cuba here.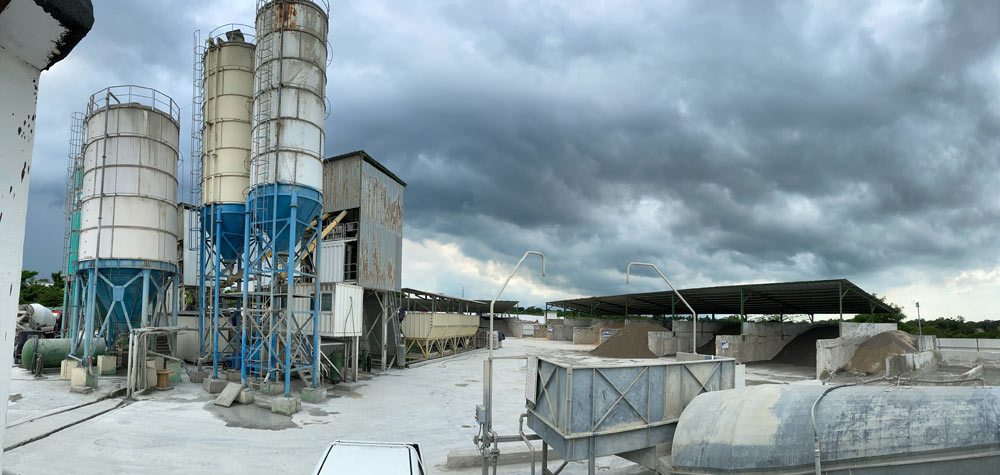 Photo: This storage area near Havana (Cuba) is now protected from dust thanks to a modern dust suppression system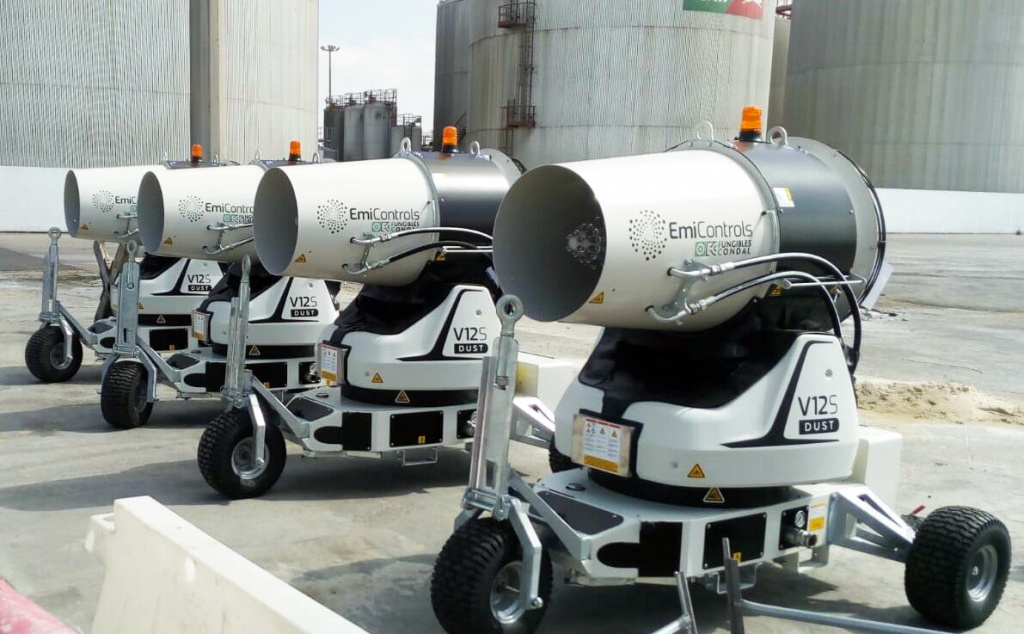 Photo: Four V12s on undercarriages got sold to the port of Cardiz (Spain)
Thank you
We would like to take this opportunity to officially thank you for your excellent work and even more for the honest and genuine partnership. You are a true role model in dealing with your customers and in the way you present our solutions to the outside world.
Here's to many more years together.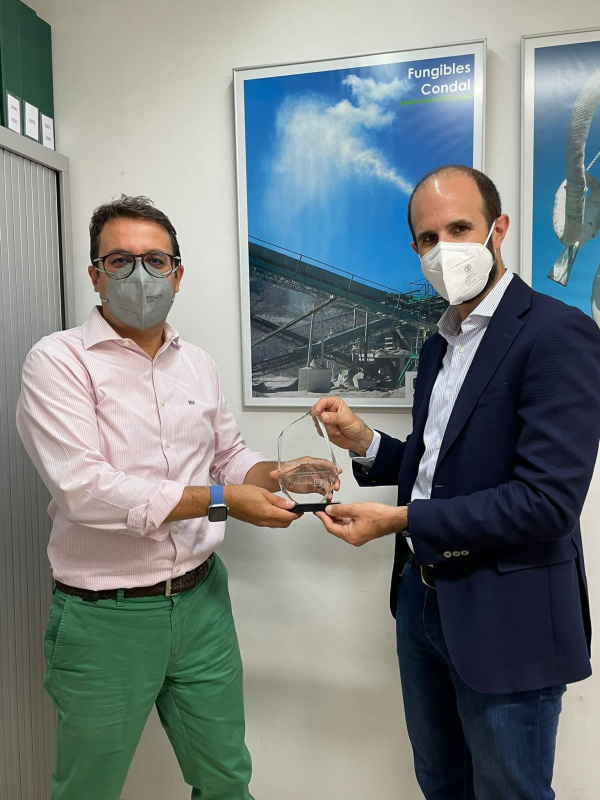 Photo: Patrick Danielsson (Managing Director EmiControls) presents the EmiControls Dealer Award to Alejandro Gómez (Managing Director Fungibles Condal).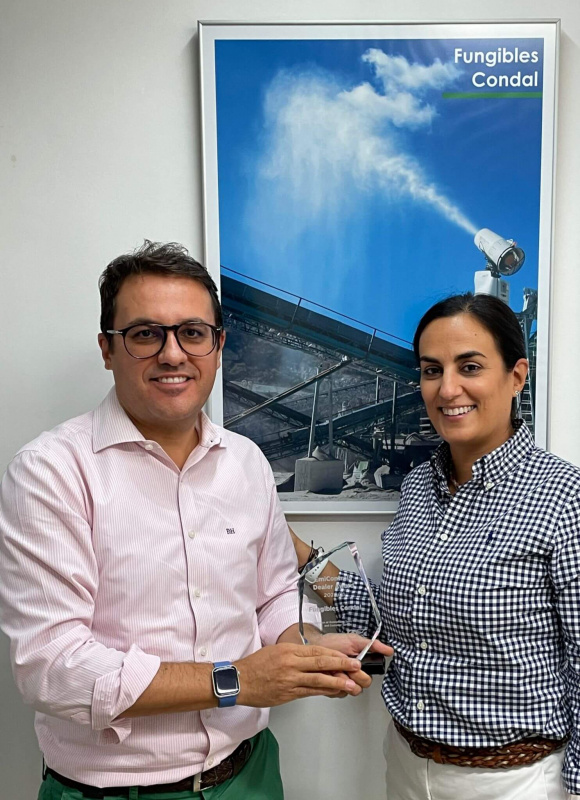 Photo: Alejandro and Almudena Gómez