Together with the independent laboratory SEA from Trento, we have tested the effectiveness of our disinfection solutions, with excellent results.
One of our main pillars at EmiControls is the tested efficiency of our machines and solutions. In order to make sure that the DisinfecTunnel and the V12so really work against viruses and bacteria, we have tested them with the independent laboratory SEA of Trento. The results are excellent.
Procedure and results of the tests
The disinfectant was distributed in a warehouse using the V12so disinfection cannon. Before and after spraying the agent, we carried out tapping (on the floor and on plastic) to measure the reduction of bacteria*.
With the DisinfecTunnel we tested the reduction of bacteria on textiles. To do so a maniquies doll was dressed and pulled through the tunnel.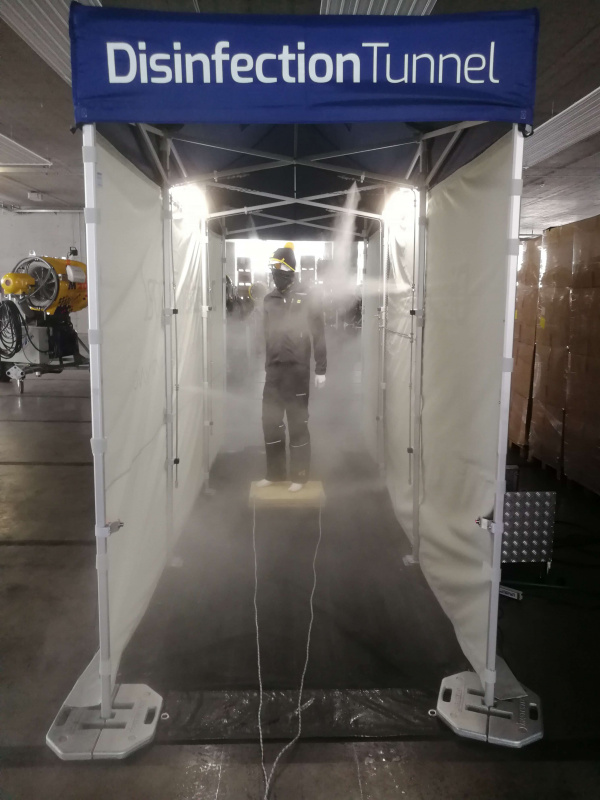 The test results are great and confirm the effectiveness of our solutions. The results vary slightly depending on the type of surface (materials, clothing, etc.) and the application method. On average, the following values were confirmed:
The V12so can reduce the bacterial load by 95%
The DisinfecTunnel can reduce the bacteria by approx. 90%
*The product was tested for the reduction of bacteria, as these are more resistant than viruses on the one hand and on the other hand the effectiveness with bacteria can also be adopted for viruses.
More information: