Four months have now passed since the outbreak of the coronavirus and the associated global pandemic. Time to review this period and to take a look into the future.
The pictures and reports from China had already prepared us vaguely for what is still to come: we saw the lockdown, people leaving the house only with face masks and the various disinfection measures in the cities and indoors.
With the further spread of the virus to Europe and the rest of the world, many companies found themselves in a previously unknown situation: production facilities had to be closed down until further notice and employees had to stay at home.
We and the entire TechnoAlpin Group were also greatly affected by this exceptional situation. Ways had to be found quickly to protect employees and make workplaces as safe as possible. In the production hall, in particular, there are many points of contact between people (shared tools, open workspaces, etc.) where viruses and bacteria can spread quickly. So the first measure was to disinfect the production hall.
This gave us the idea of using our V12so. Until now, the V12so has mainly been used to eliminate bad odours and occasionally to fight dust indoors. Equipped with a dosing pump, a tank for additives and a high-pressure system (which produces an extremely fine mist, at only 4 litres per minute), the V12so is almost ideal for disinfecting purposes. After the first use, it was clear that it works excellent - there was also no need to make any adjustments at the machine.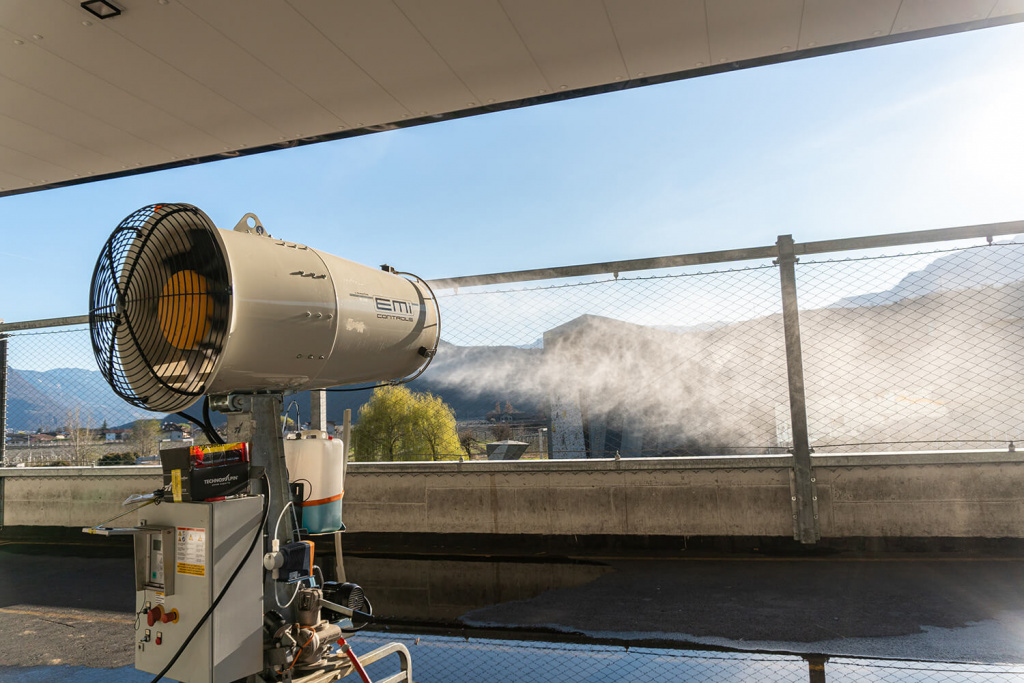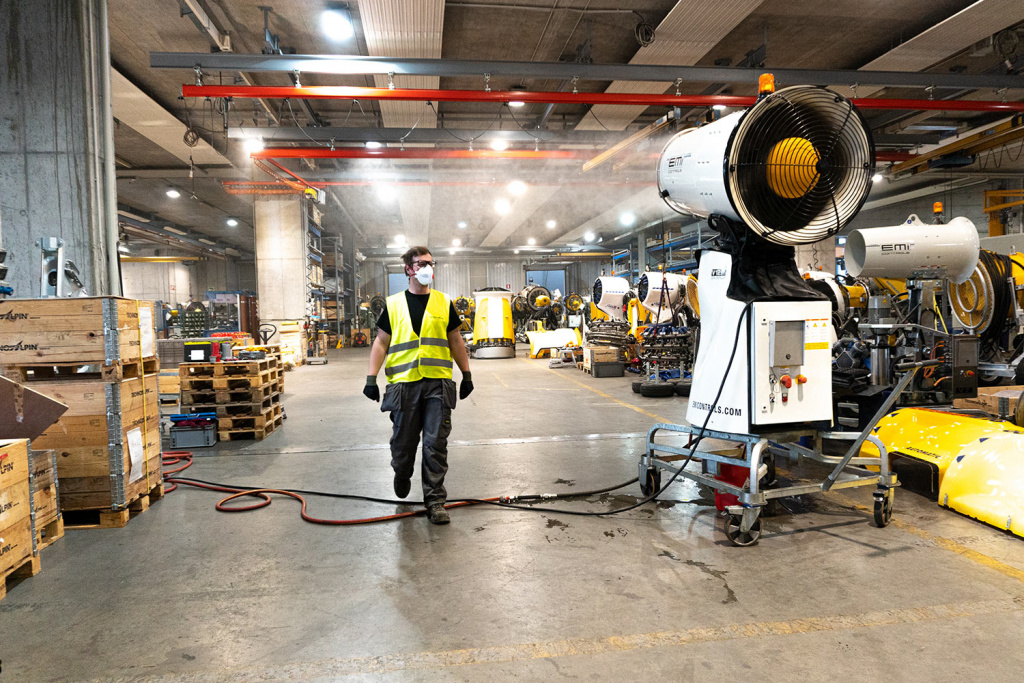 After the disinfection of the interiors in our production, other companies in Bolzano and the surrounding area (e.g. Doppelmayr, Fercam and Menz&Gasser) approached us with the request to disinfect their warehouses, workshops and production facilities too. We were soon classified by the Italian government as relevant for the system, and were allowed to resume operations.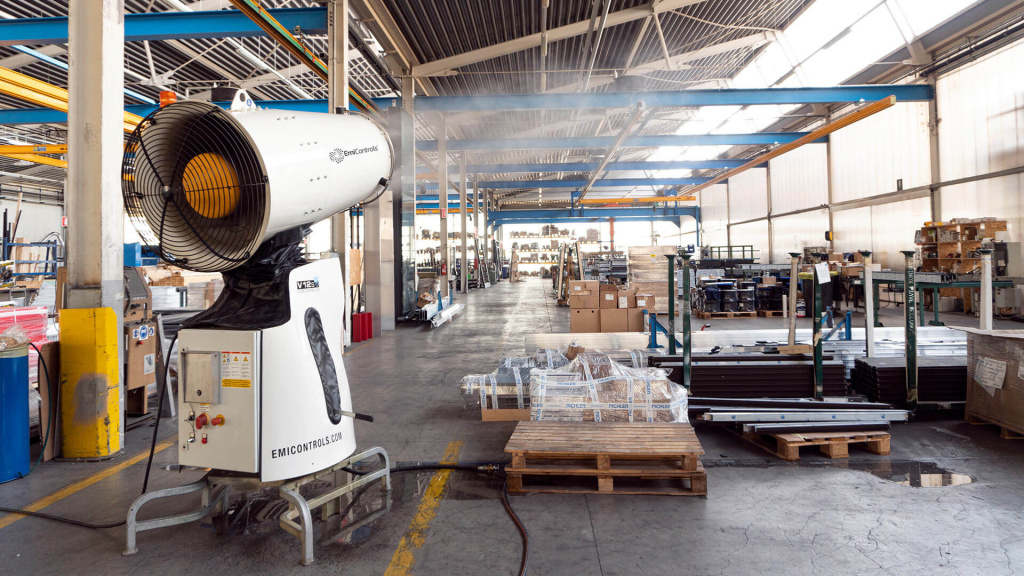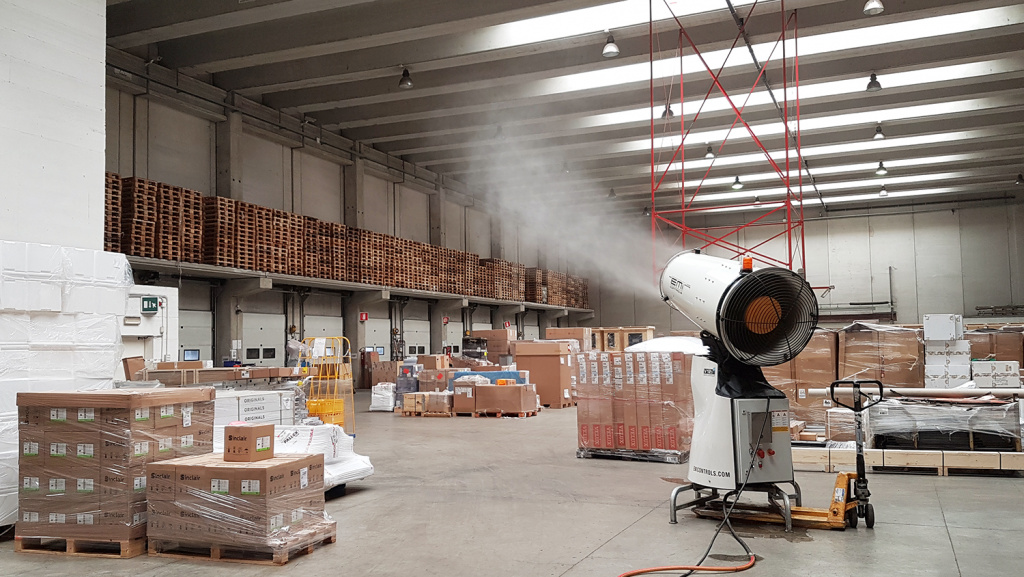 We noticed soon that there is a great need for further disinfection solutions. Within a very short time, we developed the DisinfecTunnel. A kind of disinfection gate, which completely disinfects people but also objects and goods. Through the nozzles, the disinfectant is atomized to an extremely fine mist which, thanks to its low sedimentation speed, is deposited on all surfaces. Result: people and goods are disinfected within 15 seconds.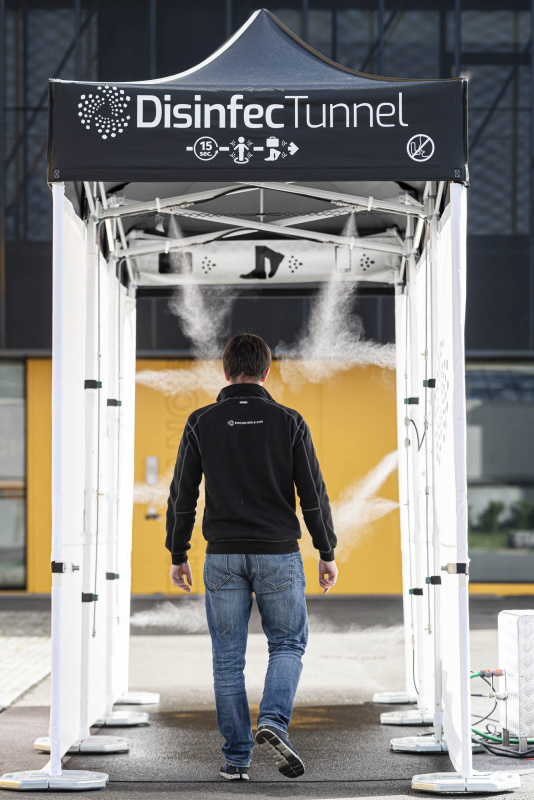 In addition, together with our partners from rentmas.it we have realized a disinfection truck and completed our range of products with a disinfectant and a backpack sprayer for disinfection of smaller indoor areas.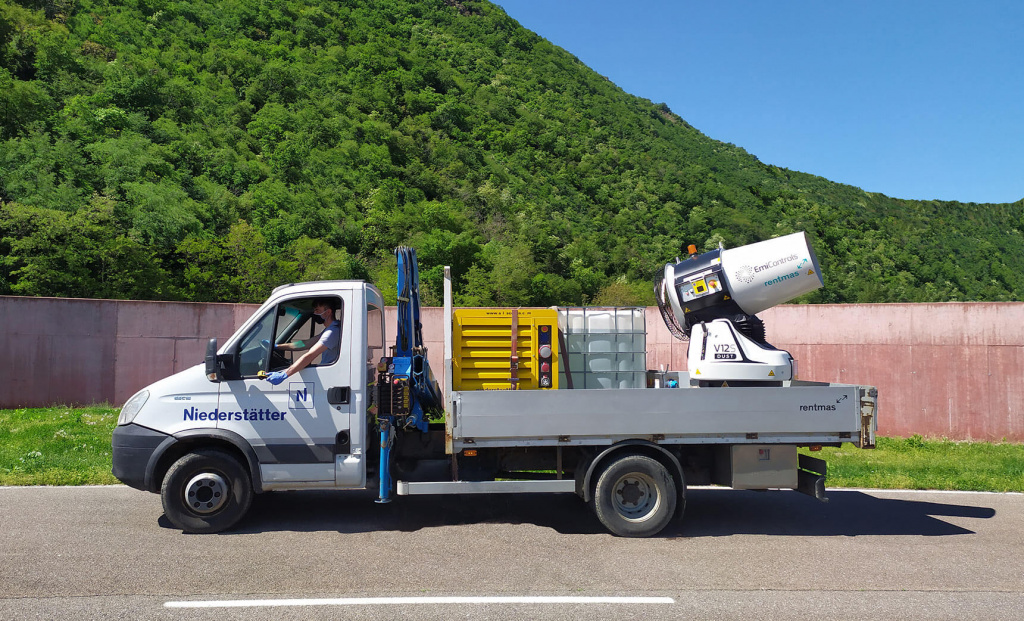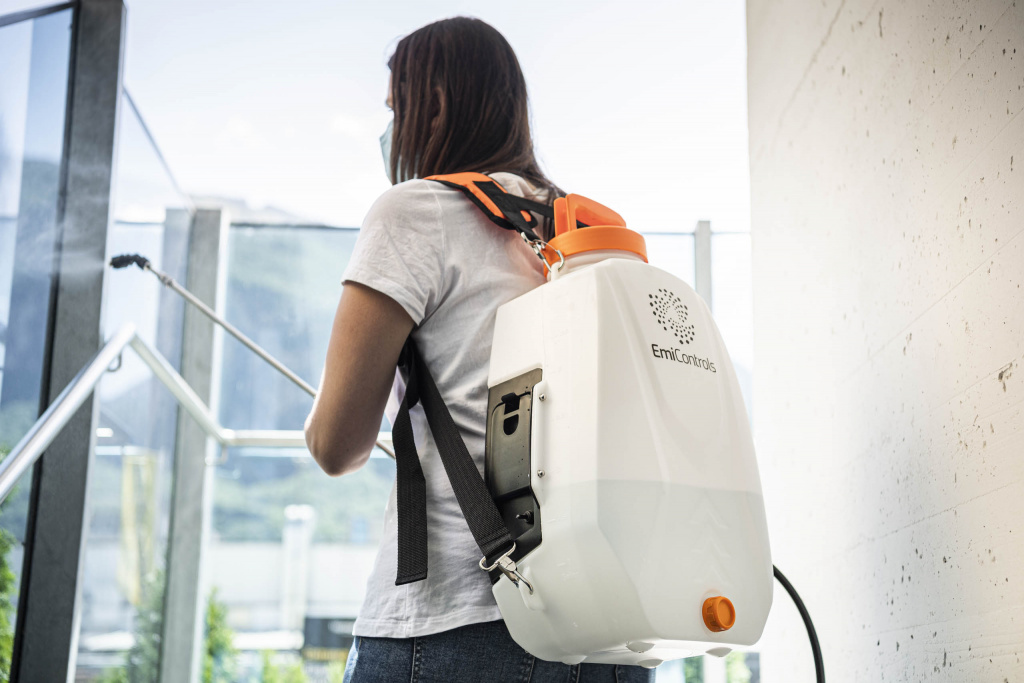 Summary and outlook
As a team, we have worked hard to build up the new Disinfection division within a very short time, in addition to our already existing departments: dust, odour and fire fighting. Our products have been (and still are) used for disinfection purposes from New Zealand to the whole of Europe and the US. All our employees were allowed to work at full capacity all the time and our suppliers could also supply us.
With the foundation of the new Disinfection division, we have established a new foothold and are now prepared for any future needs in the field of disinfection.