The Bauma 2019 closes its doors with a record: with over 620,000 visitors from almost every country in the world, the fair has achieved the best result of its 65-years history. A total of 3,700 exhibitors from 63 countries presented their products - and we were there with two major innovations:
the V22 Orca, the world's first dust controller for extreme weather conditions
and the control software CURT
The V22Orca is an absolute novelty on the market. It is a hybrid dust controller that eliminates dust in summer with water mist and in winter with snow (up to -25°).
With our new control software CURT all dust and odor-binding machines of a plant can be monitored and operated. The great thing about it: CURT responds to various potential-free contacts such as ultrasound, light barrier, time control, meteo stations, etc.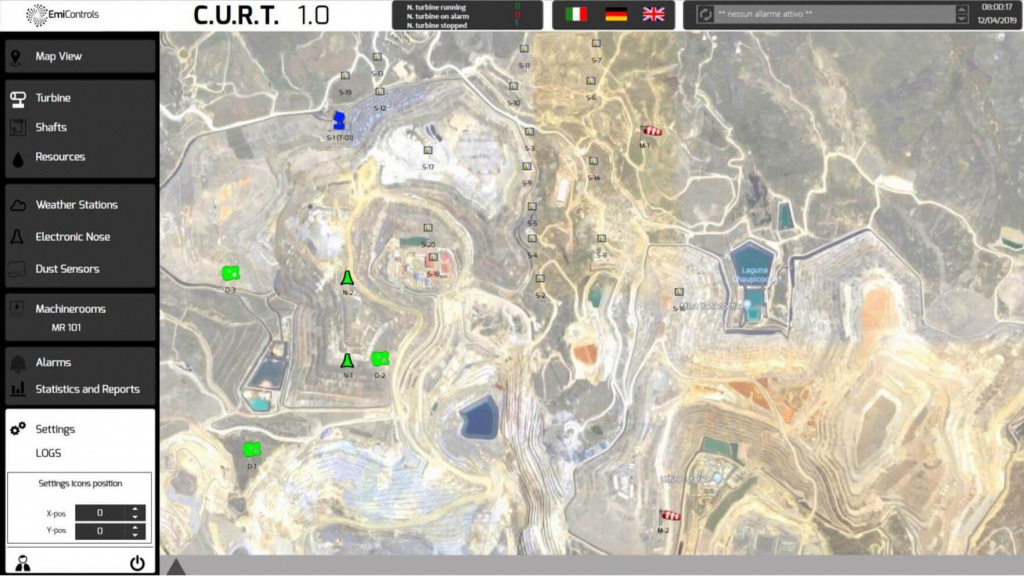 Our personal trade fair highlight was the unveiling of the V22Orca on the first day of the fair. Around noon, partners, customers and journalists gathered to finally take a look at the latest dust controller in our fleet. The V22Orca was unveiled and presented with great applause. From the first moment, she was a real crowd puller and attracted onlookers as well as interested people.
Furthermore, we showed at our booth the new model of the world's quietest dust controller, the V12s, as well as the mobile lance L3.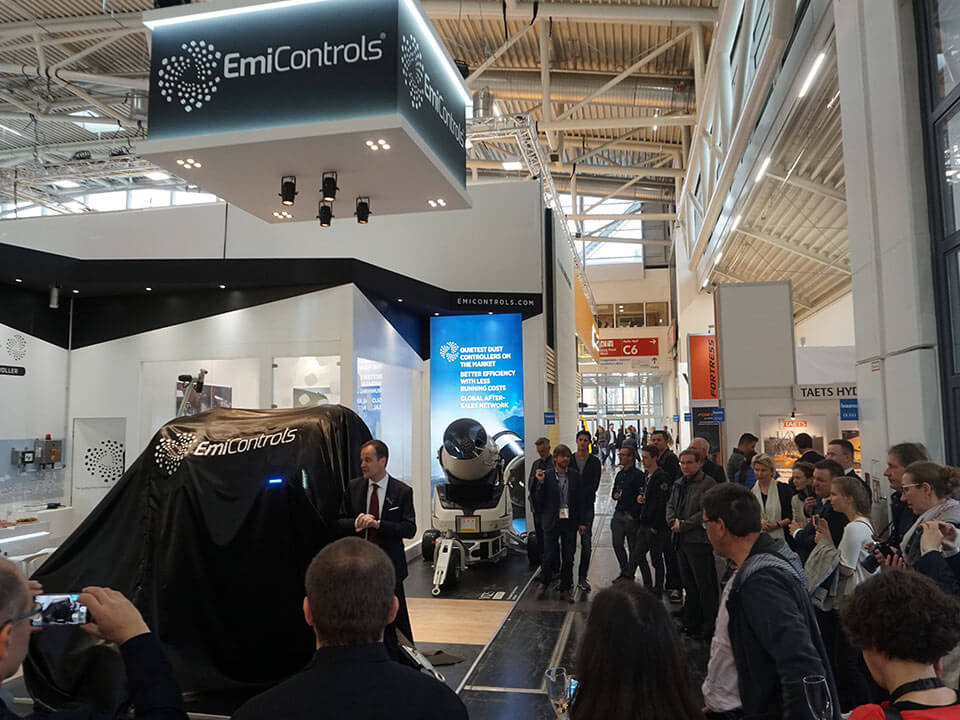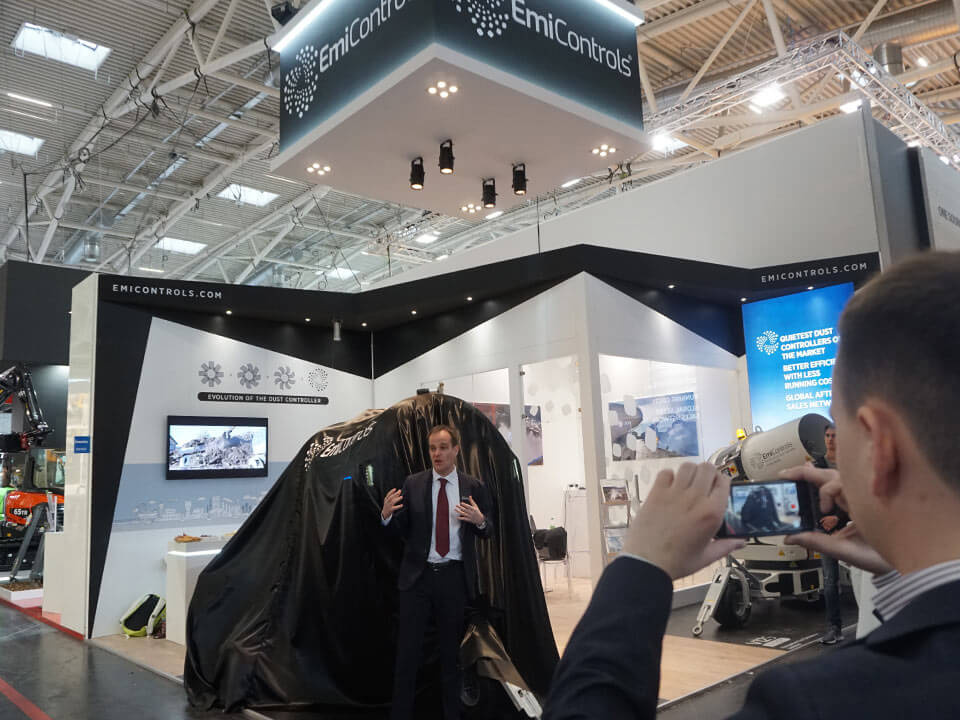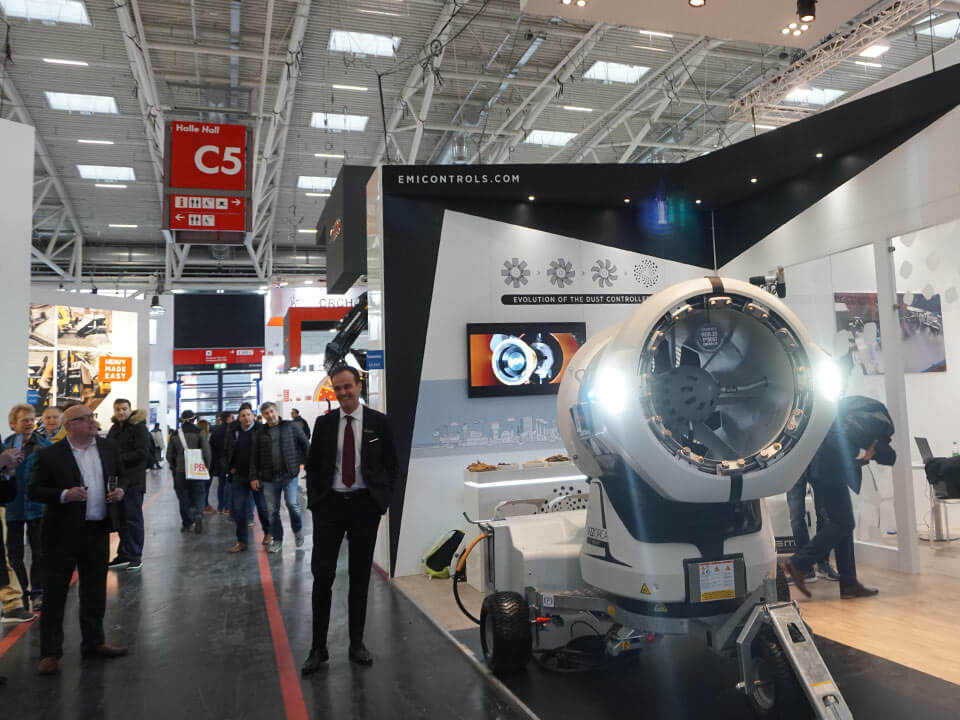 We were also very pleased about the visits of our partners Boreas (Russia), Paal Baugeräte (Germany), Im-Hof (Switzerland), Nebolex (Germany), Englo (USA) and PT Marton (Indonesia).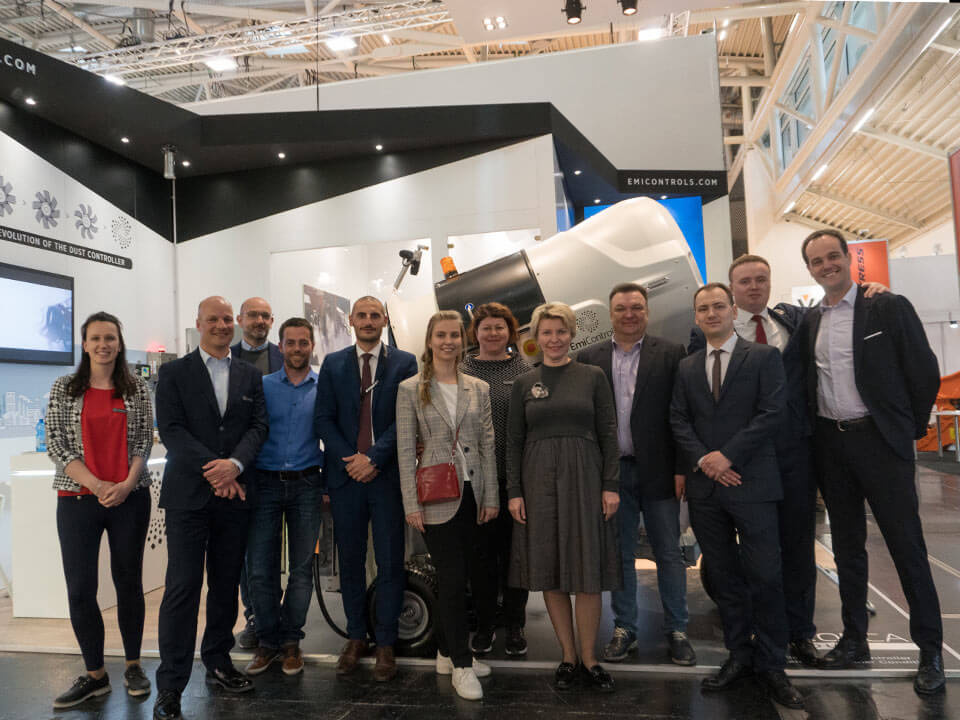 Many thanks to all who were there. See you again in three years (from 4-10 April) in Munich.